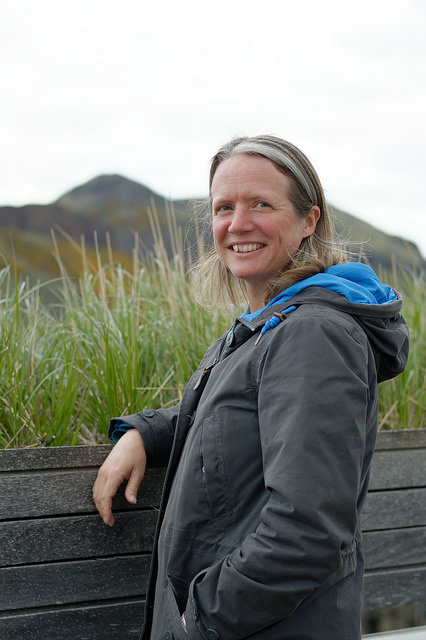 Alexandra Birch
4.38 Informatics Forum
School of Informatics
10 Chrichton Street
University of Edinburgh
Edinburgh, EH8 9AB, UK


Phone:

(office) +44 (0)131 650-8286

E-mail:

a.birch@ed.ac.uk
Research
I am senior research associate at
the Institute for Language, Cognition and Computation (ILCC)
,
School of Informatics
, University of Edinburgh. The focus of my research has been in the field of statistical machine translation. In this field I have had a particular interest in modelling and measuring word order difference, in spoken language translation, and in applying neural networks to the translation problem. More generally I am interested in how computational linguistics and machine learning can be combined to provide compelling NLP applications. Most of my work is done in conjunction with the
STATMT
group and the
CSTR
group. I am also working with a PhD Student
Maria Nadejde
on semantically informed machine translation.
Project Work
I will be project managing a new EU big data project starting in February 2016: SUMMA, Scalable Understanding of Multilingual MediA
Principle investigator in a project where we are collaborating with Samsung.
Workpackage leader in the Health in my Language project (HimL), an EU2020 ICT 17 project which is running from 2015-2018
Co-ordinating Edinburgh's participation in Translation of Massive Open Online Courses (TraMOOC), an EU2020 ICT 17 project which is running from 2015-2018
Participant in EU-Bridge from 2012-2014
Participant in GRAMPLUS from 2011-2012
Education
PhD in School of Informatics, University of Edinburgh 2011
Masters of Computer Science with distinction, University of Edinburgh 2005
Bachelor of Science Honours Degree in Computer Science, University of Cape Town, South Africa 1996
Publications
Code
The LRscore for measuring the quality of word order. Please see the included README for details.
Seminars/Talks given
Seminar on SMT and SLT in Samsung, Warsaw, August, 2014
Guest lecture in SMT course, Edinburgh, March, 2014
Seminar at Stirling University on SMT and Spoken Language Translation, Stirling, Oct, 2013
Tutorial on Phrase-Based Decoding, MT Marathon, Prague, Sept, 2013
Presentation at SEECAT summer workshop on Spoken Language Translation, Copenhaguen, May, 2013
Tutorial on IBM Models and Word Alignment, MT Marathon, Edinburgh, UK 2007
Professional Activities
Reviewer for numerous computational linguistics conferences and journals including: NAACL, EMNLP, ACL, TACL and MT Journal.
Professional Experience
December 2001 - July 2004: Analyst programmer for Trymedia Systems, Alicante, Spain

January 2000 - July 2001: Analyst programmer for American Management Systems, Madrid, Spain

December 1997 - December 1998: Analyst programmer for Toggle Ltd, London, UK