Next:
References
Up:
Ridge/Valley-like Structures: CreasesSeparatrices
Previous:
Drainage Patterns
Along this overview I have used the tensorial calculus from [87, 21, 36], with the appropriate gauge to have simpler expressions. Instead of reproducing here the concepts involved in this calculus I'm going to express in words the geometric meaning of the symbols that appear along the overview, which, I think, is a more practical solution in this case. We have the following link between 'symbols' and 'meaning':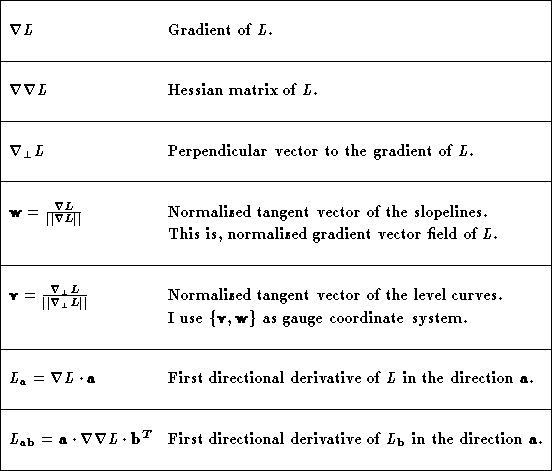 being

and

unit vectors. Therefore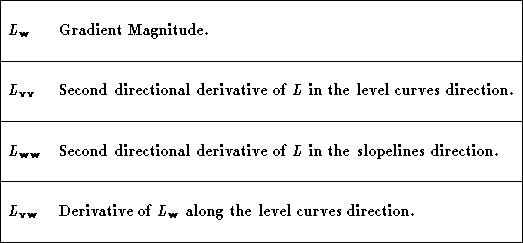 In the 2-dimensional case we have



In d dimensions, expressions generalize according to the tensorial calculus in [87, 21, 36].
---
Antonio Lopez
Wed Oct 8 17:04:50 MET DST 1997