John Longley's homepage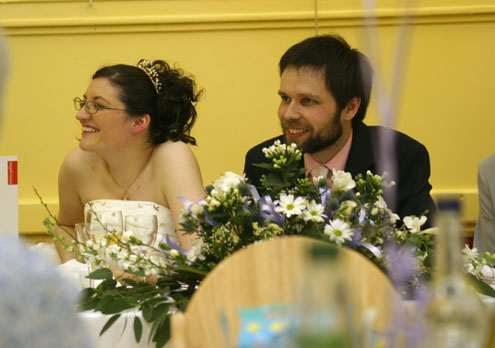 I got married to Caroline on 25 March 2006. Here we are at our wedding reception.
(And here is the tie I was wearing.)

Contact details:
Dr. John Longley
Laboratory for Foundations of Computer Science, School of Informatics
Informatics Forum, 10 Crichton Street
Edinburgh EH8 9AB, UK
Email: jrl@inf.ed.ac.uk
Office: Room 4.11, Informatics Forum. Tel. +44 (0)131 650 5140.
Please note that I work part-time at the University of Edinburgh.

For a 90-second introduction to what my research is about, watch my Research in a Nutshell video produced by Siri Rodnes.
My book with Dag Normann, Higher-Order Computability (588 pages), was published by Springer in November 2015 (under the Computability in Europe series Theory and Applications of Computability). For more details, or to purchase the book, visit the book's page on the Springer website, or amazon.com, or amazon.co.uk.
Here is a list of known errata in the book.
My research papers and slides.
Home page for Eriskay, an object oriented programming language based on game semantics.
Home page for Stratagem, a cool program offering a gentle introduction to game semantics.
---
John Longley Last modified: Tue Sep 15 13:04:28 BST 2015