Kartic Subr
K.Subr@ed.ac.uk.edu (without '.edu')
Royal Society Univ. Research Fellow,
Instt. for Perception, Action and Behaviour,
School of Informatics, Univ. of Edinburgh, UK.
Office: IF 1.10A
Phone: +44 (0)131 650 2936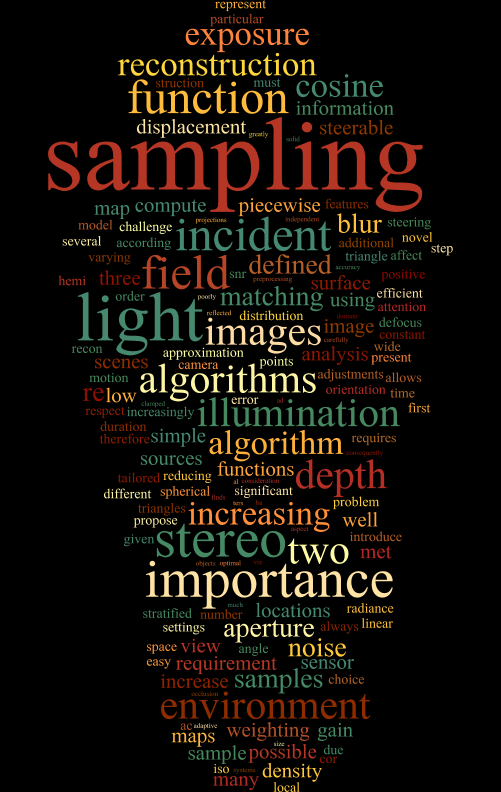 Research Group
Post-docs
Rita Pucci: Machine learning applied to spatio-temporal modelling of distribution of fauna.
PhD students
Thomas Guerneve: Sub-sea imaging and reconstruction using RUV's equipped with SONAR.
Elizabeth Vargas Vargas: Acoustic localization.
Carson Vogt: Lightfields, acquisition and rendering.
Tatiana Lopez-Guevara: Robotic manipulation of fluids.