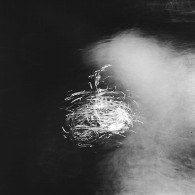 Audio documentaries:
In the summer of 2014, when he knew there was not enough time to write other books, Bob began making audio documentaries about composers whose music he liked. The series title was Tentative Affinities, which suggests the possibilities of connections between the work of this very disparate collection of musicians.
This series is also available as a podcast on iTunes.
(Image: River Sounding, by Anton Lukoszevieze).