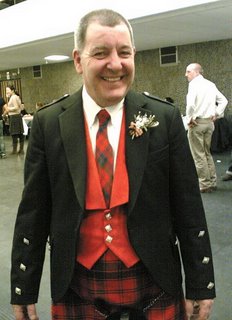 Many thanks to all who came, to Hugh MacDairmid's Haircut for getting us dancing, and to Diana and George for all their work to make this such an enjoyable evening.
See
my flickr pages
for photos taken at the Ceilidh - leave a comment if you want to suggest titles or descriptions where these are lacking, or want a photo removed :-)
There is also a
video of the Gay Gordons
for your delight and amusement.
Comments welcome!