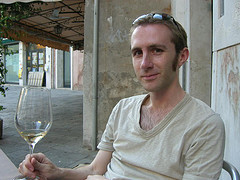 We are pleased to announce the appointment of Graham Steel to a lectureship in Informatics, with effect from 1st October.
Graham's PhD work concerned the automated discovery of cryptographic security protocol attacks by refutation of inductive conjectures. This led to the development of the Coral system, and the discovery of several previously unknown attacks on group protocols.
Graham is curently a research fellow in the field of Automated Mathematical Reasoning. Working on the EPSRC-funded project "Automated Analysis of Security Critical Systems". He develops and applies formal tools to analyse APIs of hardware security modules. These devices are used, for example, in ATM (cash machine) networks and electronic payment systems, and recently organized the First International Workshop on the Analysis of Security APIs.
Graham has held visiting appointments at the Università degli Studi di Genova, and the Universität Karlsruhe, and will be spending 2008 at INRIA in Paris.
Labels: lectureship