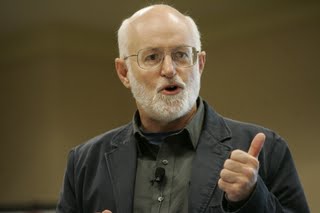 A Public Lecture
Bob Constable, Cornell,
SICSA Distinguished Visiting Fellow
10th November 2009 17:10-18:00
Lecture Theatre 5
Appleton Tower
11 Crichton Street
Edinburgh
This talk will illustrate a fundamental feature of informatics that explains its relevance to every academic discipline, namely the role of computing and digital information technologies and ideas in accelerating discoveries and creating knowledge totally inaccessible without them.
The impact of informatics on the academy will be large, changing how we create, preserve and disseminate knowledge - that's the core university mission. This centrality to the university's mission increases demand for education in this field that serves the needs of all students. It requires us to teach broad computational thinking and create a basis for life-long learning in this rapidly changing field.
This lecture is supported by SICSA and IDEA lab Edinburgh.
Labels: computational, constable, idea, informatics, sicsa, thinking