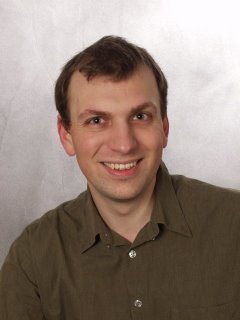 I am pleased to announce that Dr.Amin Coja-Oghlan will be joining the School as a Reader in October this year. He is currently supported by a Heisenberg advanced researcher fellowship awarded by the German research foundation.
Amin received his MSc in Mathematics from the Freie Universität Berlin, Germany, in 1999. In 2001 he obtained his PhD in Probability Theory from the University of Hamburg, Germany, where he also graduated with an MSc in Computer Science in 2003.
In 2001 Coja-Oghlan joined the Algorithms and Complexity group at Humboldt University, Berlin, as a postdoc. Since then, his research has been focused on probabilistic methods in computer science -- particularly on the use of randomness in the design and analysis of algorithms. In 2005 he received a postdoctoral degree ("Habilitation") at Humboldt, where from 2003 until 2006 he held a temporary professorship. In 2007 he moved to Pittsburgh, PA, USA, to hold his Heisenberg fellowship as a visiting research scholar at Carnegie Mellon University.
His current research interests include the use of spectral techniques and semidefinite programming in algorithm design as well as the impact of concepts from statistical physics on computer science.
Labels: algorithms, appointment, lfcs