Paolozzi bequest to stimulate public engagement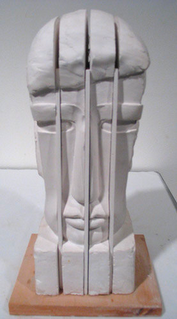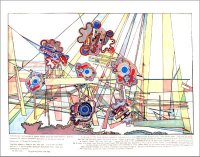 The University of Edinburgh announced, today, a major bequest from the estate of sculptor Eduardo Paolozzi, who died in April 2005. This includes a set of Paolozzi's "Turing" prints, together with four sculptures in chrome and bronze, and one hundred plaster maquettes by the world-renowned Scottish artist.
These works will be housed in the Informatics Forum, the new home for the University's School of Informatics, currently under construction in Edinburgh. The Forum, an 11,500 metre building on Crichton Street in the centre of Edinburgh's Southside, will open in 2008. It will house some 500 researchers and also InSpace, an accessible space dedicated to public understanding and exploration of the cultural significance of informatics.
Professor Michael Fourman, Head of the School of Informatics, said the School was delighted to receive the bequest.
"Paolozzi was intrigued by genius and creativity. His heroes, Leonardo, Einstein, Wittgenstein, Freud, and Turing sought to explore the inner workings of the mind, the body and the world.
"He was fascinated by the relationship between the organic and the artificial, the representational and the abstract; the relationship between man and machine. These themes are central to our research, and these artworks will be used to help visitors engage with science of informatics.
"At a practical level, Paolozzi's work explores themes of modularity and seriality, or repetition. Again these are ideas we study in the context of computation, and we hope that the art will lead visitors to discussion and exploration of the science."
---
Notes to Editors
Informatics is the new science of information. It studies natural and artificial systems that store, process, and communicate information – genes and proteins, neurons and synapses, computers and the internet.
Alan Turing, a pioneer in both the theory and the practice of computing was, perhaps, the first informatician. He contributed to theoretical computer science, artificial intelligence, and computational biology – all before the construction of the first computer!
Further information:
School of Informatics Eduardo Paolozzi
or contact Stephanie Brickman
+44 (0) 131 650 2243
+44 (0) 7739 184 480
Labels: art, bequest, forum, gift, paolozzi, sculpture, turing