Philip Wadler's home page
Projects
Interested in applying for a PhD or Internship?
From Data Types to Session Types: A Basis for Concurrency and Distribution, an EPSRC Programme Grant, joint with Simon Gay, Glasgow, and Nobuko Yoshida, Imperial.
TypeScript: The Next Generation funded by a Microsoft Research PhD Scholarship.
Centre for Doctoral Training in Pervasive Parallelism, studentships available for cohort starting September 2015.
Currently:
Formerly:
For details see my vita or short biography.
Upcoming events
Code Mesh, London, 2—4 November 2015; keynote speaker.
Lambda Days, 18—19 February 2016, Krakow, Poland; programme committee.
Research interests
Awards
Recent events
Recent talks and papers
Publications and Talks
Citations of my work on Google Scholar, Microsoft Academic Search, Citeseer. Google ranks my h-index at 60 (September 2013). I appear at position 6 in a list of most acknowledged researchers.
Bibliography at DBLP and Edinburgh Research Explorer.
Students
Current students (PhD):

Previous students (PhD and MPhil):

Previous students (MSc and UG4):

Of interest to potential students:
Teaching
Current.
Former.
Service and Editorial
Please submit to the above!
Unusual applications
Here are some unusual application of my work. Please let me know of others!<
Jewish calendar
A request: please avoid scheduling events on Shabbat, Rosh Hasanah, Yom Kippur, Sukkot, Chanukkah, Purim, and Passover. Holiday dates for the next five years. I am a member of Sukkat Shalom, the Edinburgh Liberal Jewish Community, Jews for Justice for Palestinians, and Scottish Jews for a Just Peace.
Other
Personal
I am married to Catherine Lyons and the father of Adam and Leora.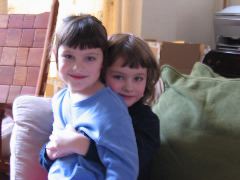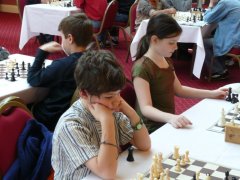 ---
London and southern England have moved away from the tradition that cemented Britain following the great war and the second world war, the one-nation tradition of a mixed economy combining free markets with a state sector that intervened, provided the national health service, and so on and so forth. That post-war concensus, from let's say 1920-something to 1974-75, has collapsed now and southern England has moved in a neo-liberal direction of its own. And if anything, Scotland has remained faithful to that tradition. You ve got southern England effectively heading in its own direction away from that which created a one-nation consensus in Britain. So it s they that are abandoning ship, not Scotland. — Yanis Varoufakis interview, 12 November 2015
---
Other favorite quotes
---

---
---
Philip Wadler,